Welcome to The Healing Place Podcast! I am your host, Teri Wellbrock. You can listen in on iTunes, Blubrry, Spotify, or directly on my website at www.teriwellbrock.com/podcasts/. You can also watch our insightful interview on YouTube.
I loved connecting with a kindred spirit in Robyn Baldwin as we discussed her Autoimmune Thriving pursuits, her personal journey combating Multiple Sclerosis (MS) symptoms after living life as an over-achiever and fitness guru, her book Love Lost, Life Found, and much more.
Bio:
"Robyn Baldwin is the founder of Autoimmune Thriving and an MS Thriver. Her mission in life is to empower those living with an autoimmune disease to thrive and not just survive. Autoimmune Thriving includes yoga retreats, an online program on healing and a treatment fund for those in need of holistic healing assistance.
Robyn lives in Ottawa with her husband and 2 fur babies. She is a full-time Digital Marketing Director, a health & lifestyle blogger at RobynBaldwin.com, the author of Love Lost, Life Found, a yoga teacher, the host of the Alpha Female Podcast and a passionate Essential Oil Educator. She loves weight lifting, running, yoga and making seasonal bucket lists. After being diagnosed with MS in 2014 and starting out on a new health journey she's transitioned from being an MS Warrior battling an auto-immune disease to an MS Thriver and living well with the health sidekick."
Links:
Website: https://robynbaldwin.com/
Autoimmune Thriving Website: https://autoimmunethriving.com/
Autoimmune Thriving IG: https://www.instagram.com/autoimmunethriving/ Autoimmune Healing Guide: https://autoimmunethriving.com/healing-guide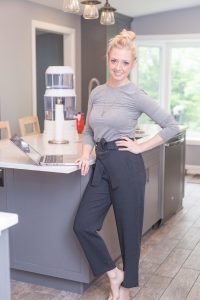 Find out more about Robyn's mission at https://robynbaldwin.com/ and https://autoimmunethriving.com/
Peace to you all!
Teri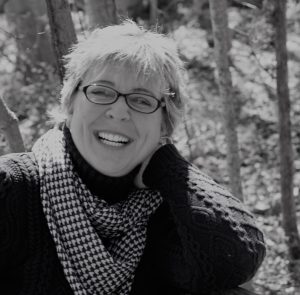 Hope for Healing Newsletter: https://mailchi.mp/741bdf08d718/hope-for-healing-newsletter-may-2019
Book Launch Team: https://www.facebook.com/groups/unicornshadows/