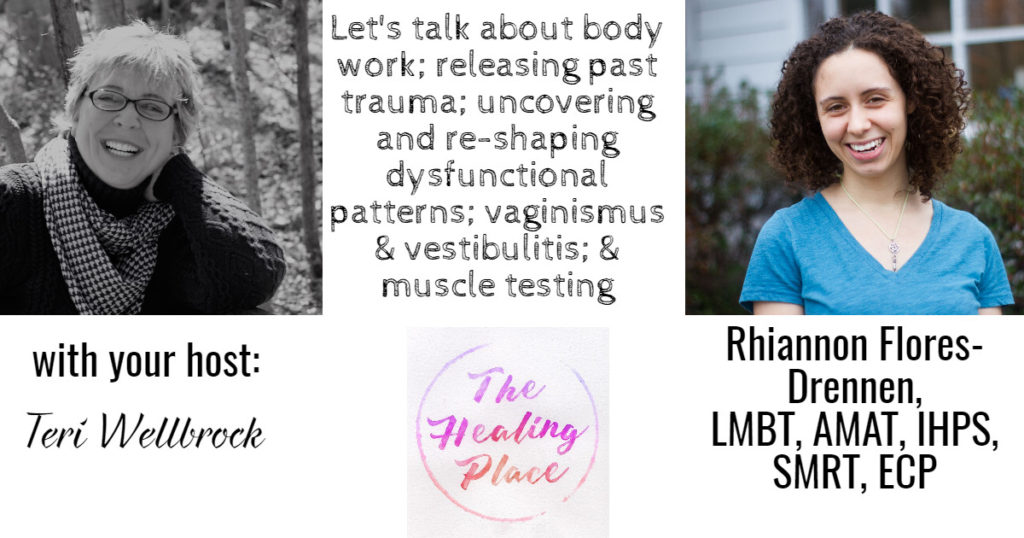 What an incredibly informative and enlightening conversation I engaged in with Rhiannon Flores-Drennen. Please join us as we discuss:
body work
releasing past trauma
uncovering and re-shaping dysfunctional patterns
her own story of sexual assault and resulting vaginismus & vestibulitis
muscle testing
and more!
Welcome to The Healing Place Podcast! I am your host, Teri Wellbrock. You can listen in on Pandora, iTunes, Blubrry, Spotify, Deezer, Google Podcasts, Podbean, and more, or directly on my website at www.teriwellbrock.com/podcasts/. You can also watch our insightful interview on YouTube.
Bio:
"Rhiannon is your guide back to yourself. As a bodywork therapist, she focuses on healing chronic pain and the physical after effects of trauma. She helps you to change your relationship with your body so you have a solid, safe foundation to go out and change the world.

Rhiannon has been a bodyworker since before she can remember. Following a path which leads to her own healing from sexual trauma, she became officially licensed in massage and bodywork in 2014. In the 5 years she has owned her practice, Philosopher's Stone, her work has evolved from creating altered-state inducing relaxation, to treating chronic/persistent pain, to now balancing the physical and energetic elements of people's experiences, gifting her clients the opportunity to heal and come back to themselves. She offers both in studio and online sessions."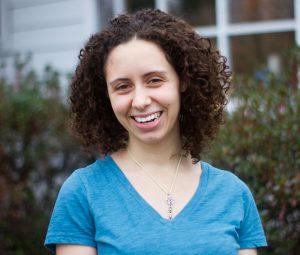 Learn more about Rhiannon and her mission at:
(856) 867-7535
facebook.com/PhilosophersMassage
instagram.com/PhilosophersMassage
Peace to you all!
Teri
Hope for Healing Newsletter: https://us18.campaign-archive.com/?u=8265f971343b0f411b871aba1&id=1352bd63df
Book Launch Team: https://www.facebook.com/groups/unicornshadows/