What is ART?
ART is the acronym for accelerated resolution therapy . . . and, wow, do I wish I could find a therapist in the Cincinnati area practicing this newfound approach to healing trauma. My research thus far indicates there are currently no practicing ART practitioners in Ohio.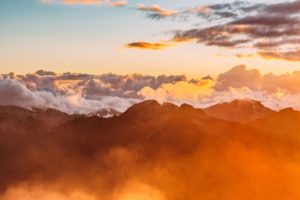 However, the University of Cincinnati Gardner Neuroscience Institute is currently engaged in a
study
involving the comparison of accelerated resolution therapy (ART) and
cognitive processing therapy (CPT)
.
During this process, a licensed practitioner guides the client through a series of steps in order to change the way negative images are stored in the brain, by waving a hand in front of the client in order to stimulate eye movement. Old negative images are replaced with new positive images, sometimes resulting in instantaneous results. 
Similar to EMDR, which I utilized over a four year period, this methodology uses eye movements, but allows the client to replace images of traumatic events with positive images. It is being used primarily with veterans as a way to combat their post-traumatic stress disorder (PTSD) symptoms.
I am optimistic that as we learn more about the brain's plasticity, meaning its ability to change and rewire itself, these healing modalities will continue to flourish and provide much needed relief for those who have experienced traumatic events. Particularly if those events have resulted in stressful symptoms such as panic attacks, depression, anxiety, and codependency. 
The idea of replacing negative images storied in my memories with positive ones, to be able to "unsee" what haunts me, is a dream come true. EMDR certainly provided me an avenue for processing the pent up negative energy associated with my traumas. However, we became stuck at my highway and bridge phobias. After revisiting all of my traumatic events repeatedly, we still could not identify the trigger for the driving-induced panic symptoms. This ART therapy seems as if it just might be the perfect fit for replacing any negative images associated to highways and bridges with positive images instead. Amazing!
Please remember:Healing is possible and you are so very worthy of that gift! 
Coming next month: What is Dialectical Behavior Therapy (DBT)?