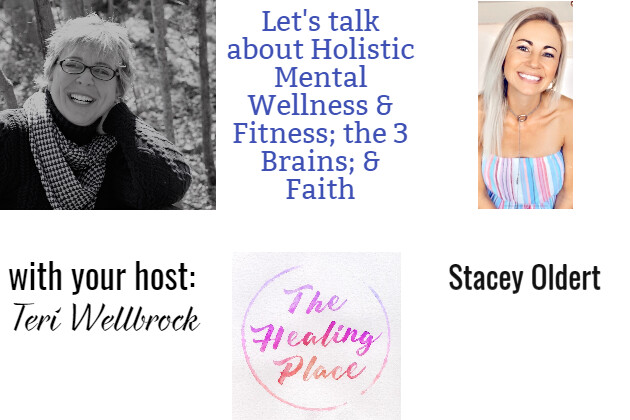 Happy to be joined by Stacey Oldert, holistic mental health and fitness advocate, as she shares her passion and insights on mental wellness. Please join us as we discuss:
Stacey's personal journey through trauma to triumph
mental wellness & mental fitness
the 3 brains
utilizing faith on along the healing journey
and so much more!
Welcome to The Healing Place Podcast! I am your host, Teri Wellbrock. You can listen in on Pandora, iTunes, Blubrry, Spotify, Deezer, Google Podcasts, Podbean, and more, or directly on my website at www.teriwellbrock.com/podcasts/. You can also watch our insightful interview on YouTube.
Bio:
"Holistic Mental Wellness Advocate/EducatorMental Fitness ExpertNASM Certified Trainer -16 yearsStott Certified Pilates Instructor- 15 yearsBachelor's Degree in Exercise ScienceI am an Entrepreneur helping to lead the global Mental Wellness revolution. My mission is to inspire people to love and believe in themselves through nutrition, movement, & mindfulness. I believe we can love people back to life and live life to the full! Connect with me at:Facebook : @StaceyOldertInstagram:@AcethewavesLinkedIn: @StaceyOldertYouTube: https://www.youtube.com/channel/UCRoJ3OY7XEsCDnJWIQsQwhgBusiness Facebook Page: @DerekandStaceyOldertLink for a FREE 5 min. Mental Wellness Assessment : http://ltl.is/jhZtQMy business website: http://ltl.is/h7DGd"
Learn more about Stacey and her mission at https://www.amare.com/13242/en-US/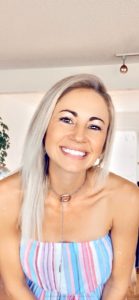 Peace to you all!
Teri
Hope for Healing Newsletter: https://us18.campaign-archive.com/?u=8265f971343b0f411b871aba1&id=1352bd63df
Book Launch Team: https://www.facebook.com/groups/unicornshadows/