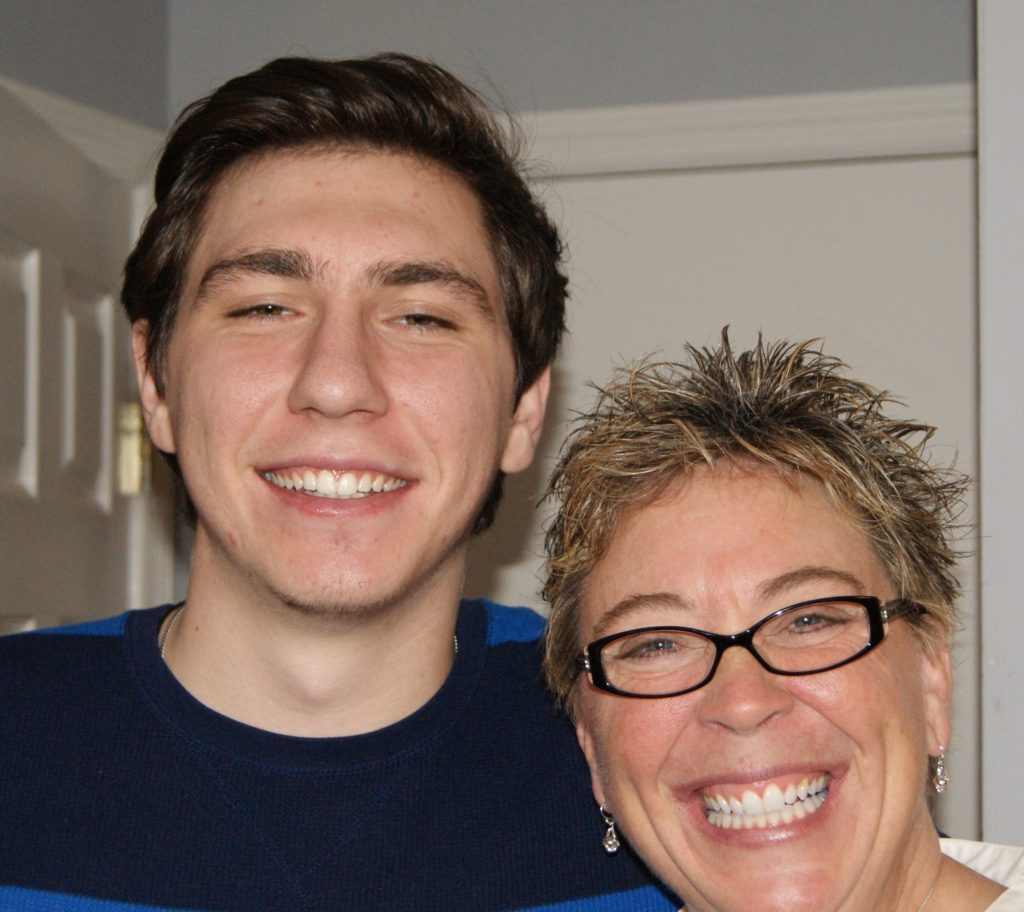 "Mom, Your life and work are so inspiring. Your social media presence is a light for people on a day to day basis. Your podcasts are influencing in all the right ways. Your writings are beautiful works of love that all need to hear. Keep up all your hard work and the dividends will exponentially grow. Remember that love is everywhere and I will always support you, even from across the country from atop mountains. Love, John"

John Wellbrock – letter to mom, Teri Wellbrock, Christmas 2018

I have been collecting hearts for a few years now. My friends will send me photos of hearts they find. I will post pics on social media of my heart finds. I even recently wrote an e-book, Stop Thinking . . . Just Love, filled with over six hundred heart photos. I have a collection of hearts on their own page on my website. And in my sacred writing space, I have a collection of special hearts given to me by loved ones, friends, and therapists.
Christmas 2018 I added a special Rocky Mountains heart to my treasure. My oldest son, John, my kindred spirit, my boy with a physicist's mind and a poet's heart, gave me the gift of a rock for Christmas.
Yep. A rock.
Plus, a letter. Written from his heart.
I have sometimes questioned my parenting skills. Am I doing this right? Did I coddle them too much, trying to compensate for my own painful childhood, filled with moments of terror and abandonment? Did I do too much for them? Overprotect them to a fault? Should I have let them fall and stumble more often? I wanted them safe. I wanted them to feel loved and protected and treasured. I wanted them to know they were wanted and their opinions mattered.
Or I'd ridicule myself for not being strong enough to fight for them. For emotionally abandoning them when I was lost and hurting. Those endless years I'd spent holed up in a dark room, smoking cigarettes, playing mindless computer games or seeking solace from strangers in AOL chat rooms, shooing my children away.
Learning to forgive myself, forgive my parents, and forgive my transgressors, altered my life. It's not for everyone. But, that's what worked for me. That's my message to the world. Take it or leave it.
I reminded a friend the other day that no matter what decisions we make regarding our children, if we do so with love as our driving force, with intentions filled with hopeful promise, then, yes, we are doing it right.
Years ago, I told my children I was so very sorry for anything I had done to hurt them. I explained that none of it was ever done in malice. I accepted responsibility for my actions in hurting them. And they graciously offered the beautiful gift of forgiveness to me.
Yesterday, on Christmas morning, 2018, as my tears flowed, and I threw my arms around my now twenty-five-year-old baby boy, I knew in my heart . . . I did it right.
And as I kissed my eighty-three-year-old mother good-bye, as she left our home, my heart overflowing with joy at her having made it through our first family Christmas celebration EVER without drinking alcohol, I realized that she did it right, too.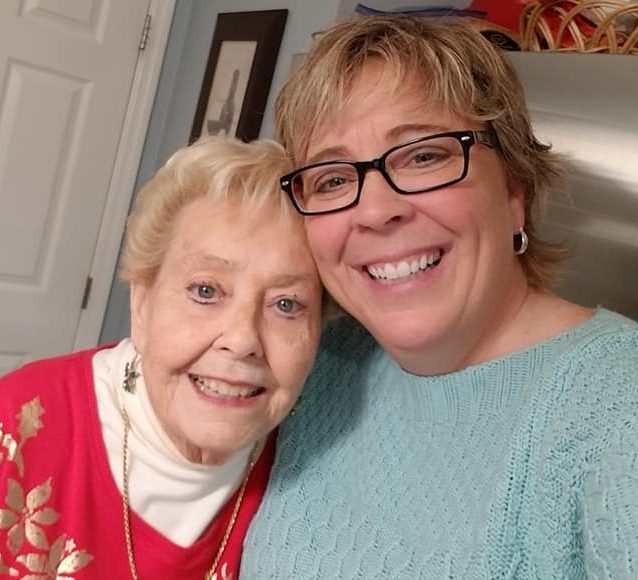 She had abandoned me emotionally as a child while lost in her own pain and her self-medicating through Valium and booze. She had summoned my father to hit me when she wanted silence. Yet, I know on a soul level, she loved me. And some how, some way, that love permeated.
So here we are. Healing a once-festering wound. Enjoying our new normal, a relationship filled with phone calls and shopping and laughter and movie dates. Mother-daughter endeavors I had only dreamed of having and had envied in others.
I now realize my mom needed to heal her own pain. Did she hurt me in her flailing? Absolutely. Am I saying it was acceptable? Absolutely not. What I am saying is that parenting is a struggle . . . especially when we have lived adverse childhood experiences ourselves and are still working through our own healing process. Yet, love prevails. It really does.
Some may disagree with me. That's fine. But, I like to look at the positives and focus on the hope. The hope of healing. The hope that permeates forgiveness. The hope that is love.
So, yes, here we are. Loving our children, my mom and me. We did it in our own ways. But, we did it right.
#nevergiveup