Weekly update:
I welcomed 17 new members to the book launch team putting us at a total of 854 members on board with a reach of 200,125. Which means I reached my February goal. Yay, yay, yay!
https://www.facebook.com/groups/unicornshadows/
My overall goal is to have a quarter million reach and I am less than 50,000 from that goal thanks to all of you! #thankyou
For March, I'd like to hit 1,000 team members and surpass that 250,000 reach mark. We can do this! And I truly believe it's "we" because I would not be achieving all of these goals without my amazing support system.
I continue to work slowly on the final edits on the proposal. I want to make sure it is flawless before submitting in April. After the content edits are completed, I will have a proof-editor review it to check for any final corrections. Then it's off to Hay House before the Hay House Writer's Workshop submission deadline.
The podcast continues to grow. Inspirational and motivational interviews abound. I love the connections I continue to make through this venture. Plus it's super fun! If you are looking for hope, healing, inspiring stories or some motivation . . . check out The Healing Place Podcast on iTunes or Blubrry.
I am excited to be speaking in 2 days at The University of Cincinnati Clermont College. I feel honored every time I'm invited to stand in front of others to share my story of hope.
And Sammie Doodle . . . I love that dog! She is scheduled to visit several schools over the next few weeks. We are also planning on collecting more items for a homeless shelter visit. I will reach out separately when the time comes for that. You can follow Sammie on Instagram or her Facebook page. She also has her own website at 
www.sammiethedoodle.com. Links for her social media pages are on the website.
Wishing you a peaceful and joyous week ahead 
?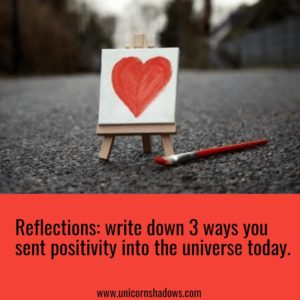 P.S. Feel free to invite friends to join this book launch page so we can reach 1,000 by the end of March.