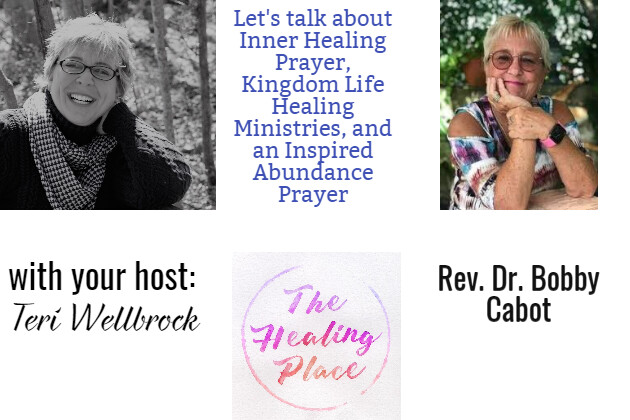 Such a heart-felt conversation on faith prayer, and Christian healing philosophy, with Rev. Dr. Bobby Cabot, retired United Methodist pastor, preacher, and teacher. Please join us as we discuss:
Rev. Dr. Bobby's mission through Kingdom Life Healing Ministries
Inner Healing Prayer
stories of prayer and Christ's healing power in action
an abundance prayer as inspired in the moment
and so much more!
Welcome to The Healing Place Podcast! I am your host, Teri Wellbrock. You can listen in on Pandora, iTunes, Blubrry, Spotify, Deezer, Google Podcasts, Podbean, and more, or directly on my website at www.teriwellbrock.com/podcasts/. You can also watch our insightful interview on YouTube.
Bio:
"Dr. Cabot is a retired United Methodist pastor who believes in the full gospel of Christ for salvation, healing and deliverance. She received her M.A. Biblical Studies and M. Div. from Asbury Theological Seminary and her Doctorate in Formational Counseling from Ashland Theological Seminary.

She was called by God into healing ministry 30 years ago, devoting herself to conscientiously study under the prominent healing theologians of our time. Over the last decades of learning, observation and experience, she has discovered the impact of facilitating Inner Healing Prayer, a healing paradigm also known as "healing of emotions" or "healing of memories". The Inner Healing Prayer is a unique ministry that only Christ can do, where the human facilitator is just that – the one who helps the person receiving prayer come into the presence of Christ for His divine touch.

Since retiring as a United Methodist pastor, Dr. Cabot travels the US and beyond to preach and teach about healing and deliverance through informational weekend conferences, experiential workshops and facilitator training academies for her non-profit, Kingdom Life Healing Ministries.

She believes in the healing power of the risen Christ as revealed through Holy Scriptures, church tradition and her own experience. Her passion is to bring others to personal healing through Christ to glorify God and equip disciples."
Learn more about Rev. Dr. Bobby and her mission at https://klhm.org/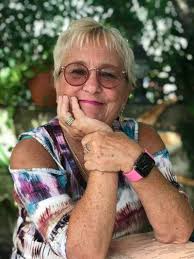 Peace to you all!
Teri
Hope for Healing Newsletter: https://us18.campaign-archive.com/?u=8265f971343b0f411b871aba1&id=1352bd63df
Book Launch Team: https://www.facebook.com/groups/unicornshadows/