An insightful and powerful conversation with Michele Benyo, certified grief recovery specialist, early childhood parent coach, and found of Good Grief Parenting. Please join us as we discuss:
Michele's personal journey of grief through her son's cancer journey and death
the motivation, inspired by her grieving daughter, to found Good Grief Parenting
her role as a certified grief recovery specialist working with parents
her insights on children's grief as compared to adult grieving including 4 keys to help young children heal from grief
and so much more!
Welcome to The Healing Place Podcast! I am your host, Teri Wellbrock. You can listen in on Pandora, iTunes, Blubrry, Spotify, iHeartRadio, Stitcher, Deezer, Google Podcasts, Amazon Music, and more, or directly on my website at www.teriwellbrock.com/podcasts/. You can also catch soundbites of our insightful interview on YouTube.
Bio:
"Michele Benyo is a Certified Grief Recovery Specialist®, early childhood educator and parent coach, and the founder of Good Grief Parenting. After her 6-year-old son died of cancer, her 3-year-old daughter said, "Mommy, half of me is gone." This heartbreaking statement defined Michele's life purpose. Her mission is twofold: to help parents through the unimaginable challenges of parenting while grieving the death of a child, and to equip parents to meet the unique needs of a child who has lost a sibling in the early childhood years. The desire of Michele's heart is to see families live forward after loss toward a future bright with possibilities and even joy."

LINKS:

https://www.instagram.com/goodgriefparenting/

https://www.facebook.com/goodgriefparenting/

https://www.facebook.com/groups/parentsraisingyoungsiblings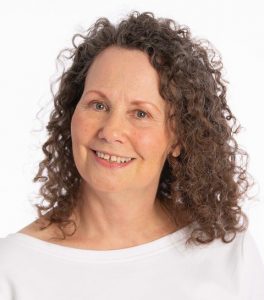 Peace,
Teri
Hope for Healing Newsletter: https://us18.campaign-archive.com/?u=8265f971343b0f411b871aba1&id=1352bd63df
Book Launch Team: https://www.facebook.com/groups/unicornshadows
AMAZON AFFILIATE
Teri Wellbrock and Unicorn Shadows are a participant in the Amazon Services LLC Associates Program, an affiliate advertising program designed to provide a means for sites to earn advertising fees by advertising and linking to Amazon.com. In other words, I make commission off of purchases made using any affiliate links on my site.