I recently received a coupon for a free 8X8 Shutterfly photo book. Coolio! I was going to make a memory book of kid pics for my son who moved to Denver earlier this year. Then I realized I had made him one this past Christmas. (Darn menopause brain!) I looked up to see a black and white photo of my dad hanging on the cork board next to my computer. Perfect. I decided, I'll make Mom a memory book of Dad's life.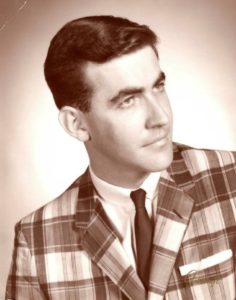 I started by adding photos of him from his childhood, years in the Jesuit seminary, and wedding photos. Then I filled the remaining pages with pics of his daughters and grandchildren. Easy-peasy.
One of the pages, however, prompted me to write memories of my father. I started to type out my happy memories, but they were interrupted by flashes of his outbursts. I sat there staring at the computer screen, contemplating how I am currently in the process of finishing up a book about my adverse childhood experiences, including a violent history with my dad during the first ten years of my life. How hypocritical of me to write a happy paragraph about my Dad for a photo book, right?
So, I did what I always do and called my sister to talk it out. She gets it. She lived it. Right alongside me. Kind of. I was usually cowering behind a locked bathroom door while she was being hit with the belt, but the terror was still the same.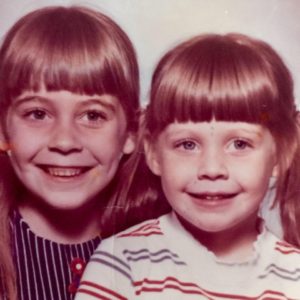 She brought up some valid points. It's okay to focus on the happy times, the heart and soul moments. Dad and I had reached a place of forgiveness and had made our peace before his passing. Reliving his violence in the book is a tool for teaching. I am painting a picture of repeated trauma exposure in order to enlighten others on overcoming and conquering past demons. Yet, I can choose to highlight his many positive parenting traits alone in this  photo album . . . soccer dad, best cinnamon toast maker ever, our good-night story teller, defender against a fifth grade bullying nun, teacher of raisin-counting math skills, piggyback riding muscle man, and more.
My dad was a man of deep faith, praying his rosary almost daily, wearing his scapular, engaged in reflection and prayer in a little nook in the back bedroom of Mom and Dad's apartment. He grew up witnessing moments of violence, married a severe alcoholic who demanded he silence the children whenever she was too tired to deal with us, and used his belt and frustration to obey her commands.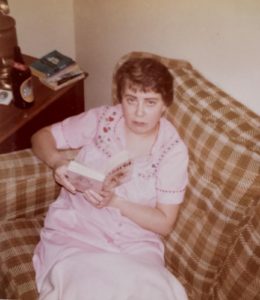 So, Dad, in honor of you, here is the brief summation of happy memories I wrote in the photo book I am gifting to mom: "Saturday mornings, after soccer, Dad would take us to 'Burger Chef and Jeff' for a treasured Fun Meal. I loved it that he tucked us into bed at night, telling us fanciful stories about German Shepherds, aliens or flying cars. His imagination always at play, he would scare us by tying a glove to the end of the vacuum hose, having it appear around a corner as he'd throw his voice, or have us look for the "river sharks" as we'd pass over the humming bridge, or turn off all the lights during a slumber party and grab our ankles, dragging us screaming and laughing from our fort. He taught me to count with raisins, always picked me up from a friend's even at 3 a.m. if needed, engaged in deep philosophical conversations, and gave the best hugs ever! Thanks most of all, Dad, for believing in me."
I miss you.
I love you.
I forgive you.