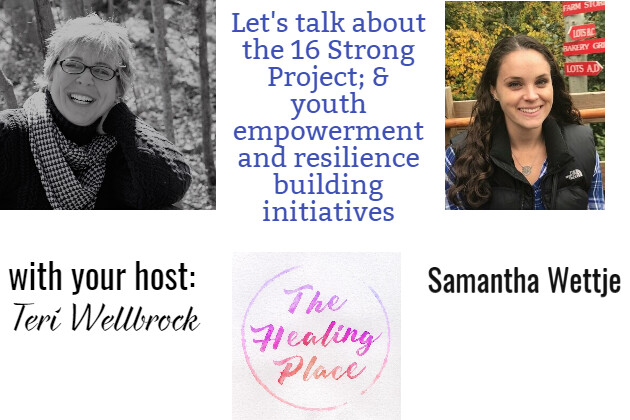 A shout out of gratitude to Samantha Wettje, co-founder of the 16 Strong Project and an adolescent mental well-being advocate, as she joins me to discuss her passion in regards to:
the 16 Strong Project: the mission, the programs, and the meaning of the name
her personal story of resilience and triumph
Every Voice Heard initiative
youth empowerment and resilience-building programs
and so much more!
Welcome to The Healing Place Podcast! I am your host, Teri Wellbrock. You can listen in on Pandora, iTunes, Blubrry, Spotify, Deezer, Google Podcasts, Amazon Music, Podbean, and more, or directly on my website at www.teriwellbrock.com/podcasts/. You can also watch our insightful interview on YouTube.
Bio:
"Samantha is the co-founder of the 16 Strong Project and an adolescent mental well-being advocate. She created the 16 Strong Project in 2017 in response to what she experienced as a young person, living with a mentally ill and addicted parent, struggling to find answers and understand what was happening in her life. It wasn't until she finished college, and shared her story with many of her friends, that she realized that she was not the only one, and that what happened to her mattered. So many times people do not realize they are not alone or that what they are experiencing has a name. Determined to ensure that the next generation of youth is equipped to handle their adversity, and not suffer in silence, Samantha created a program to empower resilience to adverse childhood experiences, because she believes what happens to all of us matters.

Samantha has an Ed.M. in Human Development and Psychology from Harvard University and a B.S.in Financial Economics from Binghamton University. In addition to her work with the 16 Strong Project, Samantha is actively involved with the Harvard Graduate School of Education's EASEL Lab for social-emotional learning, Harvard's Making Caring Common Project and Journey into Education and Teaching (JET), a non-profit aiming to increase teacher diversity in Massachusetts.

Samantha is an avid traveler, exercise enthusiast, sports junkie, loves diners, music, reading, ice cream, her cat Boots, and most of all, the New York Mets."
Learn more about Samantha and her mission at https://www.16strongproject.com/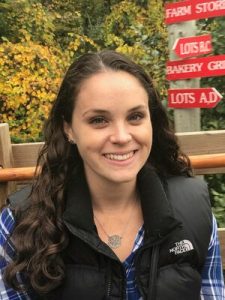 Peace to you all!
Teri
Hope for Healing Newsletter: https://us18.campaign-archive.com/?u=8265f971343b0f411b871aba1&id=1352bd63df
Book Launch Team: https://www.facebook.com/groups/unicornshadows/