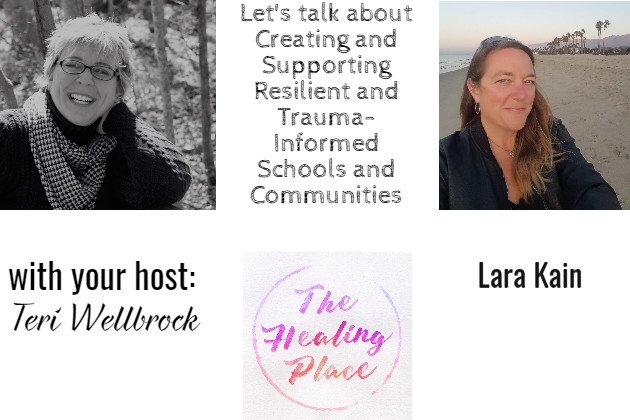 I could have talked for another few hours with Lara Kain about her roles as an educator, consultant and national speaker, helping support schools in creating trauma-informed environments. As a trauma survivor and member of the ACEs Connection staff, Lara is making a huge impact in the lives of children by guiding the education system along the road of resiliency. Join us as we discuss:
her role as an educator, speaker, advocate of trauma-informed approaches
her personal journey as an at-risk youth and trauma survivor
defining resilience
self-care importance
her role as an adoptive mother
and more!
Welcome to The Healing Place Podcast! I am your host, Teri Wellbrock. You can listen in on Pandora, iTunes, Blubrry, Spotify, Deezer, Google Podcasts, Podbean, and more, or directly on my website at www.teriwellbrock.com/podcasts/. You can also watch our insightful interview on YouTube.
Bio:
"As the Southern California community facilitator for ACEs Connection and independent consultant, Lara brings her deep understanding of the importance of schools as community drivers for change. Lara is an experienced educator and consultant who speaks nationally on implementing trauma-informed practices in schools and building holistic, trauma-responsive systems. Lara brings over two decades of experience at the local, state and national level, including developing programs for integrating trauma-informed practices into community schools in Los Angeles. She worked for the Wisconsin Department of Public Instruction as the state homeless coordinator, and practiced her first love, teaching 'at-risk' youth. Lara has a bachelor's degree in education from the University of Wisconsin-Madison and an MPA from The Evergreen State College. As an example of her understanding of the micro and the macro, Lara's experience ranges from supporting individual teachers to designing a trauma-informed schools pilot implemented in 20 schools across the country. Lara has worked both as a teacher and administrator putting the science of building resilience into practice. For Lara, who is a trauma survivor and was herself an 'at-risk' youth, this work is deeply personal. She understands what schools can and should look like to benefit ALL children. As the mother of two adopted sons, she understands the effects of developmental trauma and what it takes to overcome it. Born in the Midwest, she lived for over a decade in the Pacific Northwest, and is now a transplant to Southern California, where she lives with her husband and two boys. The beach is her happy place."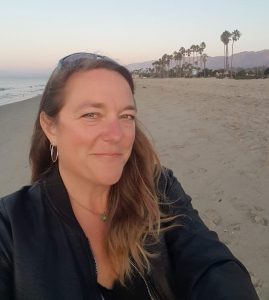 Learn more about Lara and her mission at:
Peace to you all!
Teri
Hope for Healing Newsletter: https://mailchi.mp/741bdf08d718/hope-for-healing-newsletter-may-2019
Book Launch Team: https://www.facebook.com/groups/unicornshadows/