Such a deep, beautiful, and healing-focused conversation with Kat Lee, intimacy and relationship coach, podcaster, and more. Please join us as we discuss:
Kat's insights on intimacy as a spirituality
her role as an intimacy and relationship coach
her philosophies on insecure attachment patterns
an explanation of trauma wounds and trauma-informed practices
and so much more!
Bio:
"Kat Lee is a Trauma-Informed Spiritual Business Mentor and host of The Empowered Curiosity Podcast. She uses the tools of trauma-informed somatic and emotional alchemy to guide soulful entrepreneurs to approach their business as a spiritual practice. This allows them to cultivate businesses that are rooted in conscious values, ethical marketing and purposeful service."
Instagram Link: https://www.instagram.com/empoweredcuriosity/
Website: https://www.empoweredcuriosity.com/
Podcast: https://www.empoweredcuriosity.com/blog
CURRENT OFFERINGS (each of these offerings is linked):
Business Alchemist Mentorship – currently waitlisting the next Council which will begin in Sep. 2022.
a 9-month journey to help spiritual helping professionals build a conscious business aligned with purpose and morals. In community, we learn how to clarify our values, demystify how to market ethically, create an offer that serves and nourishes both the client and practitioner.
1:1 Emotional Alchemy Coaching Relationships – a 6-month container of curious inquiry and healing. I guide my clients to befriend their Body, integrate the masculine/feminine polarities within, reparent the Inner Child and explore shadows with deliberate and aligned responsibility.
The Empowered Curiosity Podcast – a weekly show to explore the ideas, stories + experiences that dig deep into connecting with your purposeful True Self. We discuss using emotional + somatic alchemy to cultivate safety and consciousness within yourself which ripples out into relationships, entrepreneurship and beyond. Kat Lee and her guests are committed to sharing tools, techniques and wisdom about coming back Home to the most aligned version of yourself.
Somatic Remembrance Group Coaching Circle in the Earth Speak Community – A monthly community membership of pattern-breakers embodying their purpose, shedding the layers of conditional love and leading from their True Self.
** Visit Kat's website: https://www.empoweredcuriosity.com/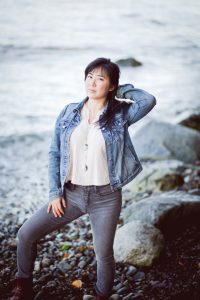 Peace,
Teri
Hope for Healing Newsletter: https://us18.campaign-archive.com/?u=8265f971343b0f411b871aba1&id=1352bd63df
Book Launch Team: https://www.facebook.com/groups/unicornshadows
Welcome to The Healing Place Podcast! I am your host, Teri Wellbrock. You can listen in on Pandora, iTunes, Blubrry, Spotify, iHeartRadio, Stitcher, Deezer, Google Podcasts, Amazon Music, and more, or directly on my website at www.teriwellbrock.com/podcasts/. You can also catch soundbites of our insightful interview on YouTube.
AMAZON AFFILIATE
Teri Wellbrock and Unicorn Shadows are a participant in the Amazon Services LLC Associates Program, an affiliate advertising program designed to provide a means for sites to earn advertising fees by advertising and linking to Amazon.com. In other words, I make commission off of purchases made using any affiliate links on my site.