So very happy to have had the chance to sit down with psychologist and author, Dr. Nancy Stella. Please join us as we discuss:
Dr. Nancy's insights on fears, trauma, and brain plasticity
her own personal story of triumph over trauma
her book Fear Traps: Escape the triggers that keep you stuck
her counseling approach: Courageous Brain Process (CBP) – a 6-step science-based treatment plan to help people overcome fear
and so much more!
Welcome to The Healing Place Podcast! I am your host, Teri Wellbrock. You can listen in on Pandora, iTunes, Blubrry, Spotify, iHeartRadio, Stitcher, Deezer, Google Podcasts, Amazon Music, and more, or directly on my website at www.teriwellbrock.com/podcasts/. You can also catch soundbites of our insightful interview on YouTube.
Bio:
"Dr. Nancy Stella has been a leading clinical psychologist in the Cincinnati area for over 20 years. As former president and owner, Dr. Stella expanded BridgePointe Psychological and Counseling Center into one of Ohio's largest private, multi-specialty mental health practices with over 75 providers.

After a shattering divorce, Dr. Stella found traditional therapeutic approaches wanting, so she developed the Courageous Brain Process (CBP)—an innovative, science-based method of therapy. Rooted in the most up-to-date neuroscience, it bypassed the shortcomings of traditional talk therapy to re pattern the way our brains process fear.

When the results proved to be undeniably effective, Dr. Stella left BridgePointe in 2014 to open a counseling practice focused on the CBP. As a result, countless clients have been able to break free of self-destructive patterns triggered by unresolved fear. In addition, Dr. Stella provides training and consultation to other clinicians who want to include this method in their practices."
** Visit Dr. Nancy Stella:
Website: https://www.nancystella.com/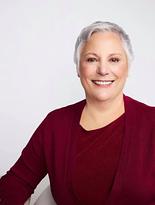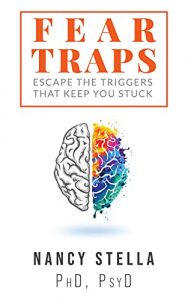 Peace,
Teri
Hope for Healing Newsletter: https://us18.campaign-archive.com/?u=8265f971343b0f411b871aba1&id=1352bd63df
Book Launch Team: https://www.facebook.com/groups/unicornshadows
AMAZON AFFILIATE
Teri Wellbrock and Unicorn Shadows are a participant in the Amazon Services LLC Associates Program, an affiliate advertising program designed to provide a means for sites to earn advertising fees by advertising and linking to Amazon.com. In other words, I make commission off of purchases made using any affiliate links on my site.