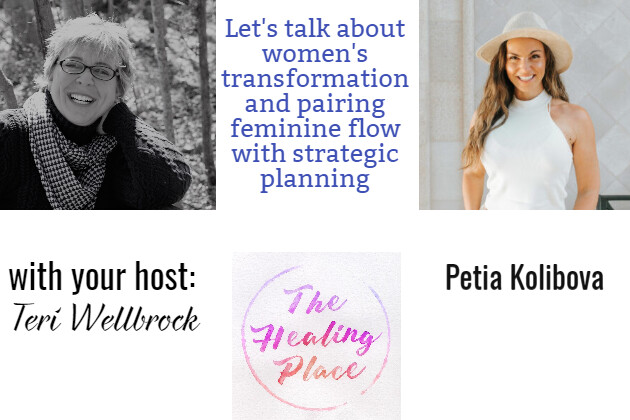 I thoroughly enjoyed this soul-quenching conversation with Petia Kolibova, a beautiful ray of light, as she joined me to discuss:
the impact of Louise Hay's positive affirmation work on her life
her role as a women's transformation coach
the definition of feminine flow
utilizing strategic planning in line with feminine flow
and so much more!
Welcome to The Healing Place Podcast! I am your host, Teri Wellbrock. You can listen in on Pandora, iTunes, Blubrry, Spotify, Deezer, Google Podcasts, Podbean, and more, or directly on my website at www.teriwellbrock.com/podcasts/. You can also watch our insightful interview on YouTube.
Bio:
"Petia Kolibova is a women's transformation
coach who helps women who have been
pushed down and been playing it small due to
toxic relationships or unhealed childhood
trauma to create a life that is true to them and
their soul purpose. Her mission is to help
women who are on the path to healing from
past wounds move through their limiting
beliefs and internal blocks so they can finally
do what they want to do, what feels good to
them, serve other women in a powerful way online.

Petia pairs feminine flow with strategic
planning to give entrepreneurs immense clarity
+ exact steps to transition from side-hustler to
CEO.If she is not interviewing on her podcast
Unapologetically Abundant, working out, or
reading, you will find her in nature
disconnecting from the world, connecting to herself."
Learn more about Petia and her mission at: https://petiakolibova.com/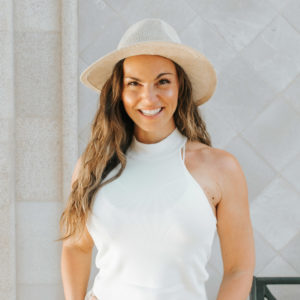 Peace to you all!
Teri
Hope for Healing Newsletter: https://us18.campaign-archive.com/?u=8265f971343b0f411b871aba1&id=1352bd63df
Book Launch Team: https://www.facebook.com/groups/unicornshadows/