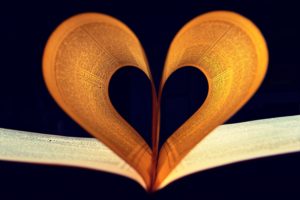 A sneak peak at a portion of my upcoming Hope for Healing newsletter scheduled for delivery July 1st. Subscribe at 
Hope for Healing newsletter
 or on my website at 
www.teriwellbrock.com
. Thanks!
Defining Resilience
Step 1: Focus on the Positives
Before diving into step 1, a reminder about resilience: it is defined as the ability to overcome adverse conditions; with healthy bonding relationships, guidance, support, and compassion as the catalysts. Basically, it entails having the capacity to bounce back from stressful or overwhelming experiences.
What are some steps we can take to ensure we are building resilience in our lives?
Focus on the positives. 
Seek out and nurture supportive relationships.
Utilize self-care strategies. 
Take action steps to create positive change.
Work on healthy habit formation. 
Find a guiding hand to hold.
Learn to become our own hero. 
Be gentle with ourselves.
Today we will cover Step 1: Focus on the positives.
I love when my memories pop up on Facebook. I can glance back at my life over the past nine years, since joining that social media platform, and re-live the joys. Sure there is an occasional post where I set a gripe free, but it's mostly happy-sunshine stuff.
However, it has not always been that way. This glitter-shitter stuff took a lot of effort. I had to completely revamp my habits in some areas. Here are eight suggestions to incorporate into your own life:
Surround yourself with positive energy: I made a concerted effort to remove toxic people from my life, or at least, how much exposure I had to their toxicity. Those energy vampires are draining. Emotionally, spiritually, even physically.
Create positive affirmations: I made mine using a Word doc, incorporating heart shapes into the doc, then filling the heart with nature photos I've snapped. Here is one of many I've created:
Practice mindfulness: This is a way to be present with all of your blessings in the present moment. Let your past worries go. Do not focus on future "what ifs". Just be here. In this moment. With everything peaceful in the moment. I like to practice mine in nature settings as I find tranquility in that space.
Re-direct your negative thoughts: I will purposefully stop myself mid-thought and say, "Nope. Let's think about this in a positive way, T." Example: my eighty-two year old mom was taking F.O.R.E.V.E.R. strolling through the grocery store. My own to-do list was nagging at me and I found myself becoming impatient with her. I stopped myself right there in the condiments aisle and just looked at her little hand reaching for the hot sauce. I smiled in the moment, knowing I am blessed to still have her with me.
Smile: It sounds simple enough. But, seriously. It requires effort sometimes. I try to remind myself to connect with others through a smile. It truly is amazing how people respond. Sometimes they actually look surprised to see someone smiling at them! But, almost always, they smile back.
Look for the light in the darkness: This can seem an impossible task. Especially if you are hurting or struggling. But, I promise, you will help yourself recover your footing if you find that light, that thing, whatever it is in your dark moment. Focus on it, treasure it, remind yourself of it as often as needed. Purposefully seek out a positive force, solution, or beacon.
Share the positivity: Put your happiness out into the world. I keep a happy thoughts journal. I also share my joys on social media. I write about things that make my heart happy. I try to offer positive solutions to others. Through radiating joy, I bring more joy into my life.
Give of yourself: I ran into a teacher I used to work with while pumping gas earlier today. She made my heart smile when she said, "It's not been the same since you left. We miss you. The kids really need you." She was talking about the job I had as a mental health specialist working in various school settings. Helping those kiddos, offering them coping skills and a chance to talk about their struggles, sharing my positive energy, helped bring positivity into my life. I knew I was making a difference in their lives. I still do this though our therapy dog services, meeting with kids to discuss anxiety and the important role of therapy animals in healing.
Coming up next month: Step 2: Seek out and nurture supportive relationships.