What a joyous, informative, powerful conversation I savored with Matthew (Matt) Bennett as we discussed his work as a speaker, author, podcaster, trainer, and healer. Thank you, Matt, for teaching me even more about ACEs (adverse childhood experiences), trauma recovery, your books Connecting Paradigms: A Trauma-Informed & Neurobiological Framework for Motivational Interviewing Implementation and Connecting Paradigms, Talking about Trauma & Change: A Connecting Paradigms' Supplement, and so much more.
Welcome to The Healing Place Podcast! I am your host, Teri Wellbrock. You can listen in on iTunes, Blubrry, Spotify, or directly on my website at www.teriwellbrock.com/podcasts/. You can also watch our insightful interview on YouTube.
Bio:
"Matt Bennett, MBA, MA, has a master's degree in community psychology and executive development (nonprofit management), as well as a master's in business administration in health care. Mr. Bennett specializes in the delivery of trauma-informed care, quality improvement, results-based leadership, and Motivational Interviewing. Mr. Bennett has successfully combined his academic pursuits as a researcher, blogger, podcaster on the Trauma-Informed Lens Podcast, and published author of articles and the book Connecting Paradigms: A trauma-informed and neurobiological framework for Motivational Interviewing Implementation, Talking about Trauma & Change, and Trauma-Sensitive Early Education with his practical experience in leading nonprofit organizations and educational institutions to develop research-based solutions to improve the health of individuals, organizations, and systems.
As a sought-after trainer, Mr. Bennett utilizes a participant-centered approach, which includes interactions and adult learning activities to maximize learning, retention, and application. These approaches, combined with a strong mastery of the topical research, allow delivery of in-depth subject matter in a practical manner, targeted to the audience. Mr. Bennett's presentations are a dynamic dance of innovative research, practical applications, and a passion for the art and science of helping others."
Find out more about Matt's mission at http://connectingparadigms.org.
Peace to you all!
Teri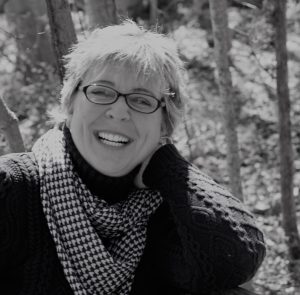 Hope for Healing Newsletter: https://mailchi.mp/741bdf08d718/hope-for-healing-newsletter-may-2019
Book Launch Team: https://www.facebook.com/groups/unicornshadows/