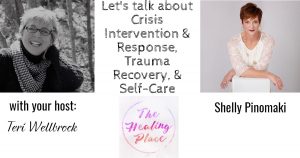 Please join me for an insightful conversation, filled with laughter, depth, and wisdom, as Shelly Pinomaki shares her information about her roles as a trauma intervention specialist and trauma response team leader, a trainer and speaker, survivor of trauma, and chaplain specializing in trauma-response in the San Diego area. Please listen in as we discuss:
her role as a speaker, trainer, chaplain, and leader in the trauma-response arena
her personal journey as a trauma survivor
crisis intervention
self-care
the ripple effect of trauma
and more!
Welcome to The Healing Place Podcast! I am your host, Teri Wellbrock. You can listen in on Pandora, iTunes, Blubrry, Spotify, Deezer, Google Podcasts, Podbean, and more, or directly on my website at www.teriwellbrock.com/podcasts/. You can also watch our insightful interview on YouTube.
Bio:
"Inspiring others to find hope in crisis. Crisis and trauma were part of Shelly Pinomaki's life from the beginning. Her gift for teaching and speaking shines through her own inspiring story of finding hope in tragedy. As a survivor of trauma, Shelly knows firsthand how critical crisis training is, and she's using her voice to make a difference. Now, Shelly has helped train organizations and spoken at events inspiring others to find hope in crisis. With over 500 hours of training, numerous certifications, and experience training thousands, she can help empower and inspire any audience.

Speaking Topics:
• Preparing for Crisis
• Caring for Ourselves & Others in Crisis
• Trauma Intervention Training
• Team Crisis Response Training"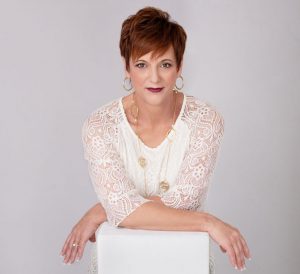 Learn more about Shelly and her mission at:
Peace to you all!
Teri
Hope for Healing Newsletter: https://mailchi.mp/741bdf08d718/hope-for-healing-newsletter-may-2019
Book Launch Team: https://www.facebook.com/groups/unicornshadows/