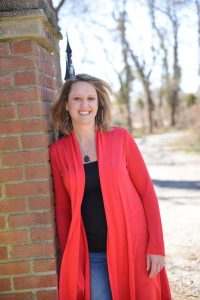 Shared from The Healing Place Podcast Blubrry page:
Welcome to The Healing Place Podcast! I'm your host, Teri Wellbrock. You can listen in on iTunes, Blubrry or directly on my website at
www.teriwellbrock.com/podcasts/
. I am happy to announce that our interview can also be viewed on YouTube!
I was excited to have Stephanie McPhail join me for a hope-filled conversation about her "Being Loved Shouldn't Hurt" mission, personal story of triumph, and more!
"Our mission is to provide you with personalized support and resources to assist you in transforming your life into one with greater joy and purpose, less pain and stress, better relationships, more vibrant physical and emotional health, greater balance and effectiveness, and increased resilience to life's challenges."
Stephanie is a full-time health teacher, transformational coach, published author, and speaker.
Find out more about the incredible healing work Stephanie is doing at:Codependency and Healing Support Group
** Online group healing coaching course. In the middle of one now. Please PM me if you are interested in joining the next group starting 11/1!
** Free weekly educational FB lives on Being Loved Shouldnt Hurt  Business Page. Please like/follow the page so you can get notified when we go live or share a video.
** My number one new release in Codependency Being Loved Shouldnt Hurt
** Subscribe to our YouTube  channel Being Loved Shouldnt Hurt by Stephanie McPhail
** My amazing husband David Charon is also a part of the team, he offers remote Reiki and a high speed mindset change (to help shift beliefs that keep you from healing) called PsychK
We are more than happy to talk with you about anything we offer and share more info, just private message us or send me an email at 
[email protected]
 or 
[email protected]
To learn more about my husband and I please visit our website
Peace to you all!
Teri