I thoroughly enjoyed this insightful conversation with Dr. Erica Holmes on her role as Director of the Psychological Trauma Studies Specialization at Antioch University Los Angeles, covering the topics of:
her role as a trainer of soon-to-be therapists on the global impact of trauma
her role as a licensed psychologist
philosophies on the impact of psychological trauma
her book Dating with Purpose: A Single Woman's Guide to Escaping No Man's Land
the myth that "time heals all wounds"
post-traumatic growth
and more!
Welcome to The Healing Place Podcast! I am your host, Teri Wellbrock. You can listen in on iTunes, Blubrry, Spotify, Deezer, Google Podcasts, Podbean, and more, or directly on my website at www.teriwellbrock.com/podcasts/. You can also watch our insightful interview on YouTube.
Bio:
"Erica Holmes, PsyD is Core Faculty and the Director of the Psychological Trauma Studies Specialization in the Master's in Psychology program at Antioch University Los Angeles, Executive Director of Champion Counseling Center at Faithful Central Bible Church and the founder of HOMMs Consulting. Dr. Holmes has provided psychotherapy and counseling, training and consultation, education and research services to individuals and organizations for over 20 years.
Dr. Holmes is a frequent invited speaker at local, national and international conferences and media events. Her areas of inquiry and more than 150 presentations focus on psychological trauma, relationships and coupling, insight and empowerment, psychotherapy with African American clients and the integration of Christianity and Psychology.
Her recently released book, Dating with Purpose (DWP): A Single Woman's Guide to Escaping No Man's Land has been met with great enthusiasm and positive review. DWP guides women of all ages through a journey of self-discovery, self-acceptance, and self-empowerment on the path to finding the love they desire. The first workbook of its kind, Dating with Purpose includes a series of easy-to-follow reflective exercises designed to bring awareness to the patterns and behaviors that set up roadblocks to happiness in intimate relationships. It is now available on Amazon.
She holds a Bachelor of Science degree in Sociology with a minor in Behavioral Science from California State University Dominguez Hills, as well as, a Master's degree and Doctorate in Clinical Psychology from the California School of Professional Psychology. Further, Dr. Holmes holds post graduate certifications in the Psychology of Trauma from Antioch University and Diversity and Inclusion from Cornell University. She is an American Psychological Association Minority Fellow and past board member for the Los Angeles chapter of the Association of Black Psychologist."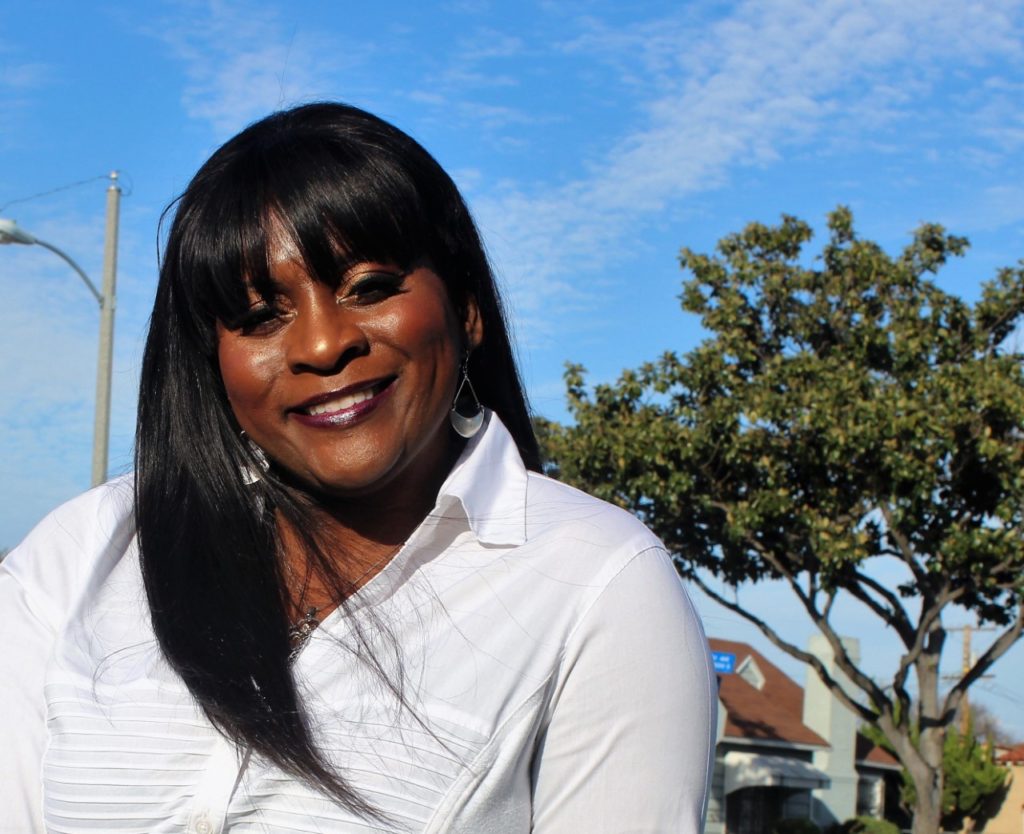 Learn more about Doc Erica and her mission at: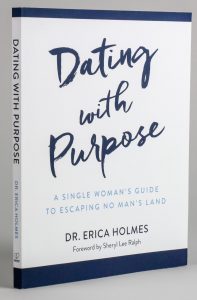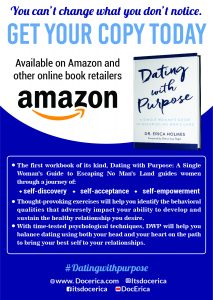 Peace to you all!
Teri
Hope for Healing Newsletter: https://mailchi.mp/741bdf08d718/hope-for-healing-newsletter-may-2019
Book Launch Team: https://www.facebook.com/groups/unicornshadows/