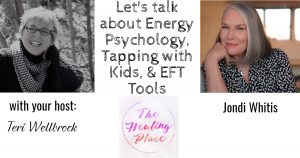 Such an insightful, passionate, inspiring, and hope-filled conversation I engaged in with Jondi Whitis, MTOT, NYC. Please join us as we discuss:
energy psychology
EFT, TFT, and TTT approaches to healing
her two upcoming book releases, including Compassion in Action: Emotional First-Aid for Children
along with her two books, EFT Training for Mastery and How to Be a Great Detective
a practice tapping session
and more!
Welcome to The Healing Place Podcast! I am your host, Teri Wellbrock. You can listen in on Pandora, iTunes, Blubrry, Spotify, Deezer, Google Podcasts, Podbean, and more, or directly on my website at www.teriwellbrock.com/podcasts/. You can also watch our insightful interview on YouTube.
Bio:
"JONDI WHITIS lives and works in New York City using a handful of tried and true techniques to help others achieve their goals, and overcome challenges, fears and doubts to become their personal best. As she likes to say, "My best tools are warmth, honesty, humor and intuition, harnessed to my years of study and experience with people of all walks. I believe the willingness to listen, be of service and celebrate each soul I meet with joy and gratitude is at the heart of my success."

An Accredited, Certified Advanced Practitioner and Master Trainer of Trainers for the most popular Energy Psychology protocol, EFT (Emotional Freedom Techniques). Jondi holds credentials from all the top EFT groups, and sits on the Training Board of the original, global EFT association, EFTinternational. This organization, originally called AAMET, is a registered educational charity and leader in standards for accredited, professional EFT training. She has a BA in Psychology and is a former Teaching Artist in NYC public schools for the largest educational grant holder, LEAP.

Jondi is well-known for her years of streaming podcasts on EFTRadio & BlogTalkRadio. A founder of TapFest, the first Intentional global community site, TappingStar, which focuses upon children, and founder of the collaborative community of US energy workers, Spring Energy Event, now in its 8th year.

She continues to develop integrative EFT workshops for all kinds of groups – kids, parents, trauma, veterans, and healthcare professionals. Each month you'll find her sharing transformational techniques; an integration specialist, Jondi delights in sharing knowledge and experience with both licensed health professionals, avid wellcare workers and caregivers of all kinds.

She welcomes anyone to try the loving, affirming results of EFT by contacting her here: [email protected] or www.JondiWhitis.com"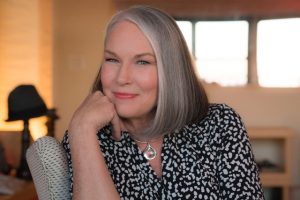 Learn more about Jondi and her mission at: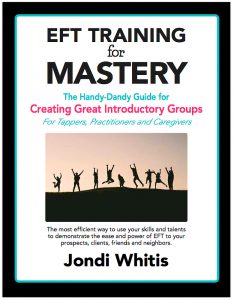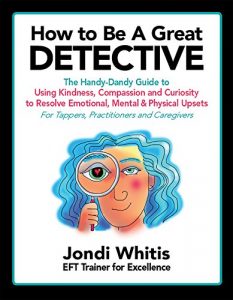 Peace to you all!
Teri
Hope for Healing Newsletter: https://mailchi.mp/741bdf08d718/hope-for-healing-newsletter-may-2019
Book Launch Team: https://www.facebook.com/groups/unicornshadows/