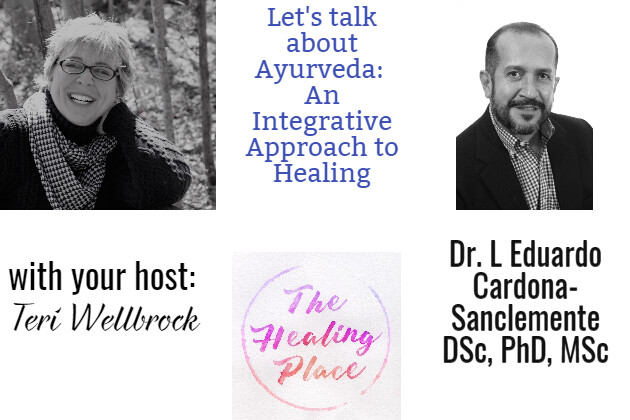 I feel so very blessed to have had the opportunity to dive deep with Dr. Eduardo Cardona-Sanclemente on Ayurveda as an integrative approach to healing. Please join as we discuss:
his personal story of trauma and triumph
his book Ayurveda for Depression: An Integrative Approach to Restoring Balance and Reclaiming Your Health
ancient and modern approaches to healing
philosophies on the pandemic's impact on physical and mental health
working in the service of others
and so much more!
Welcome to The Healing Place Podcast! I am your host, Teri Wellbrock. You can listen in on Pandora, iTunes, Blubrry, Spotify, Deezer, Google Podcasts, Amazon Music, Audible, Podbean, and more, or directly on my website at www.teriwellbrock.com/podcasts/. You can also watch our insightful interview on YouTube.
Bio:
"Dr. Eduardo Cardona-Sanclemente's medical and scientific career spans professorships and senior scientific research posts at a number of Europe's most distinguished medical schools and universities.

His studies in Medical Sciences include a Master's in clinical Biochemistry, PhD at the Sorbonne University (Paris), followed by his degree as Docteur d'Etat (Doctor of Science) in "Physiopathology of Nutrition" by the Sorbonne, with the highest distinction (Très Honorable).

In parallel to his allopathic medical research and teaching, he has been studying and practicing integrative and Ayurvedic medicine, and holds a Masters in Ayurvedic Medicine from Middlesex University, London with internships completed in leading Indian hospitals.

Dr Cardona- Sanclemente is an Ayurvedic Doctor (certified professional level) by the National Ayurvedic Medical Association, (NAMA, USA) and has recently taught graduate students in Ayurveda at Bastyr University, Seattle and the University of New Mexico, NM.

At present, he lives in Berkeley, CA and runs his private practice and lecture internationally on Ayurveda, sharing his decades of experience at the interface of allopathic, integrative and Ayurvedic medical topics.

He has delivered numerous engagements in building awareness and integration of the knowledge, efficacy and cost-effectiveness of Ayurveda and Integrative Medicine through developing health-related programs with academic, medical and non-profits organizations as part of his work for the integration and inclusion of minorities.

Dr Cardona-Sanclemente has recently completed a book, due to be published in September 2020, on Ayurveda for Depression. He is fluent in English, Spanish, French and Italian."
Learn more about Dr. Cardona and his mission at https://www.eduardocardona.com/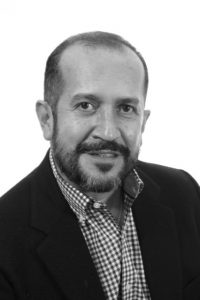 Peace,
Teri
Hope for Healing Newsletter: https://us18.campaign-archive.com/?u=8265f971343b0f411b871aba1&id=1352bd63df
Book Launch Team: https://www.facebook.com/groups/unicornshadows