Thank you, Dr. Kathleen Friend, for sitting down with me to discuss your philosophies on mind/body/spirit connection in regards to healing, your recently released children's book The Greatness Chair, your beautiful approach to honoring children and their caregivers in the therapy setting, and much more!
Welcome to The Healing Place Podcast! I am your host, Teri Wellbrock. You can listen in on iTunes, Blubrry, Spotify, or directly on my website at www.teriwellbrock.com/podcasts/. You can also watch our insightful interview on YouTube.
Bio:
"Kathleen Friend MD is a Child Psychiatrist, children's author, musician and heart rhythm meditation teacher currently living in Tucson, Arizona. Her mission is to expand the paradigm of Child Psychiatry to embrace a holistic view of mind, body and spirit. Dr. Friend now teaches a simple, accessible method to help grownups bring out the best in children through the concept of the greatness chair. Her recent book, The Greatness Chair (2019) published by Words Matter Publishing is a children's story to inspire a shift to seeing the positive in children in order to build their emotional wealth from the inside. This work is based on seeing clearly with our hearts what is true about a child and helping them see themselves in a new light. This is not false praise or "good job". Finding greatness means uncovering the truths about a child's individuality so they can grow into that and learn to contribute to the world in their own unique way.
She is available for book signings, workshops and lectures and can be reached at [email protected] .net or through www.greatnesschair.com or through the Facebook page: The Greatness Chair. Further information can also be found on her author page at Words Matter Publishing.
The Greatness Chair is available through Amazon (kindle or paperback) or Words Matter Publishing." Learn more about Kathleen and her mission at: https://greatnesschair.com/
Peace to you all!
Teri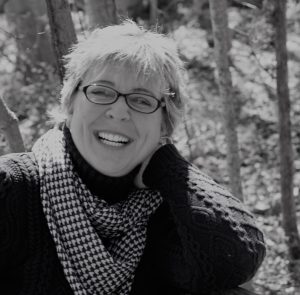 Hope for Healing Newsletter: https://mailchi.mp/741bdf08d718/hope-for-healing-newsletter-may-2019
Book Launch Team: https://www.facebook.com/groups/unicornshadows/