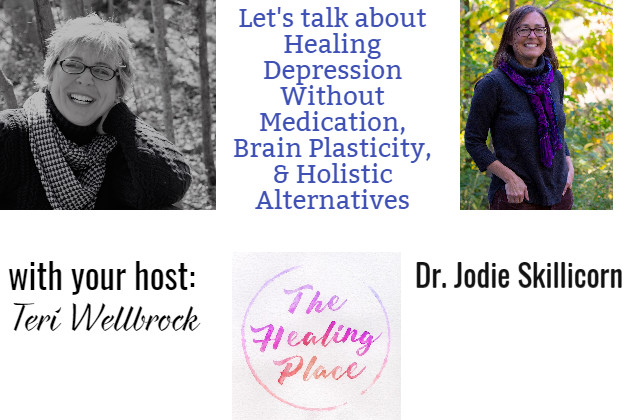 Teri welcomes Dr. Jodie Skillicorn for a deep dive conversation into the impact of trauma on depression, alternatives outside of medication for healing the resulting impact of traumatic events on mind/body/spirit, and more. Please join us as we discuss:
why medication and talk therapy have been used as a tool for helping with depression
why that often does not work
alternative healing strategies: EMDR, EFT (tapping), breathwork, mindfulness, and more
brain plasticity and the science behind it
holistic approaches to mental health
and more!
Welcome to The Healing Place Podcast! I am your host, Teri Wellbrock. You can listen in on Pandora, iTunes, Blubrry, Spotify, Deezer, Google Podcasts, Podbean, and more, or directly on my website at www.teriwellbrock.com/podcasts/. You can also watch our insightful interview on YouTube.
Bio:
"Jodie Skillicorn is an osteopathic physician board certified in Psychiatry and a diplomate of the American Board of Integrative Holistic Medicine. She integrates conventional medical training with evidence-based holistic methods that include breathwork, meditation, yoga, mindfulness-based cognitive therapy (MBCT), eye movement desensitization and reprocessing (EMDR), Emotional Freedom Techniques (EFT), Mind-Body Medicine, energy medicine, nutrition, exercise, nature, and auricular acupuncture at her private practice. She is the author of Healing Depression without Medications: A Psychiatrist's Guide to Balancing Mind, Body, and Soul. She lives in Akron, Ohio, with her husband, two kids, two cats, and dog."
Links:
Book: https://www.penguin.com.au/books/healing-depression-without-medication-9781623173548
Website: https://www.jodieskillicorn.com/
Facebook: Mindful Psychiatry https://www.facebook.com/Mindful-Psychiatry-191011387578118/ and Dr. Jodie Skillicorn https://www.facebook.com/Dr-Jodie-Skillicorn-104075344487698
Instagram: Jodie Skillicorn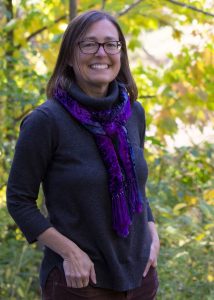 Learn more about Jodie and her mission at:https://www.jodieskillicorn.com/
Peace to you all!
Teri
Hope for Healing Newsletter: https://us18.campaign-archive.com/?u=8265f971343b0f411b871aba1&id=1352bd63df
Book Launch Team: https://www.facebook.com/groups/unicornshadows/