Just checking in with an update . . .
One of my newfound friends, whom I connected with on The Healing Place Podcast, is now going to be my kick-in-the-ass book-writing guru! She has written 2 amazing books on trauma-recovery, is currently writing a 3rd, has recently joined the board of directors for a trauma agency, is an in-demand speaker, and is just an all around trauma-recovery rock star. Thank you, Janyne McConnaughey, Author (see bio below).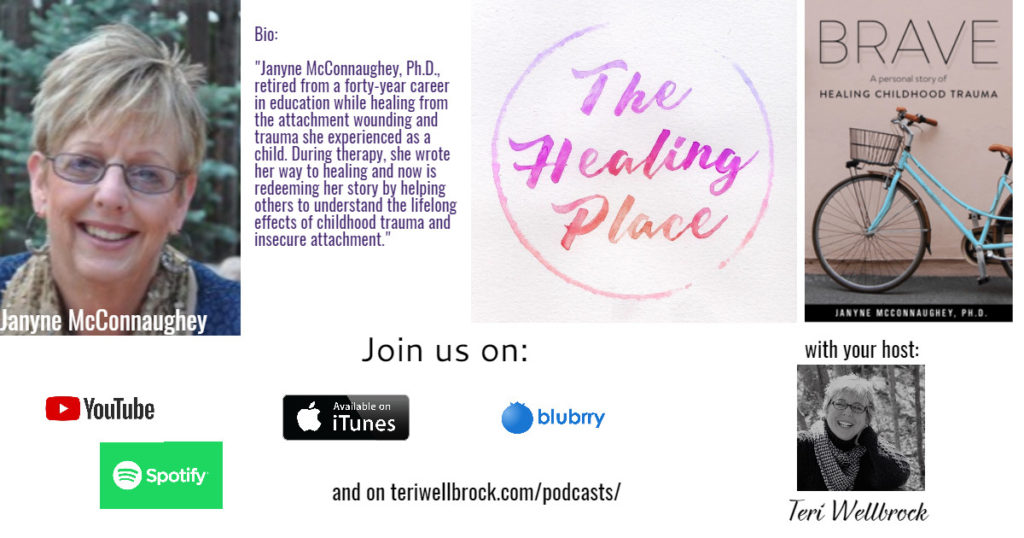 The podcast continues to blossom. It is amazing on so many levels. Please come join us on the Facebook page for inspiration and hope-infused posts!

It's now been downloaded in 51 countries (just added one today)
2,160 followers on the podcast Facebook page
I have another fabulous line-up of guests already booked into spring of 2020
The YouTube channel numbers are growing
The audio formats are expanding: Deezer, Listen Notes, Podbay, Chartable, MyTuner, and Google Podcasts as well as original outlets of iTunes, Spotify, and Blubrry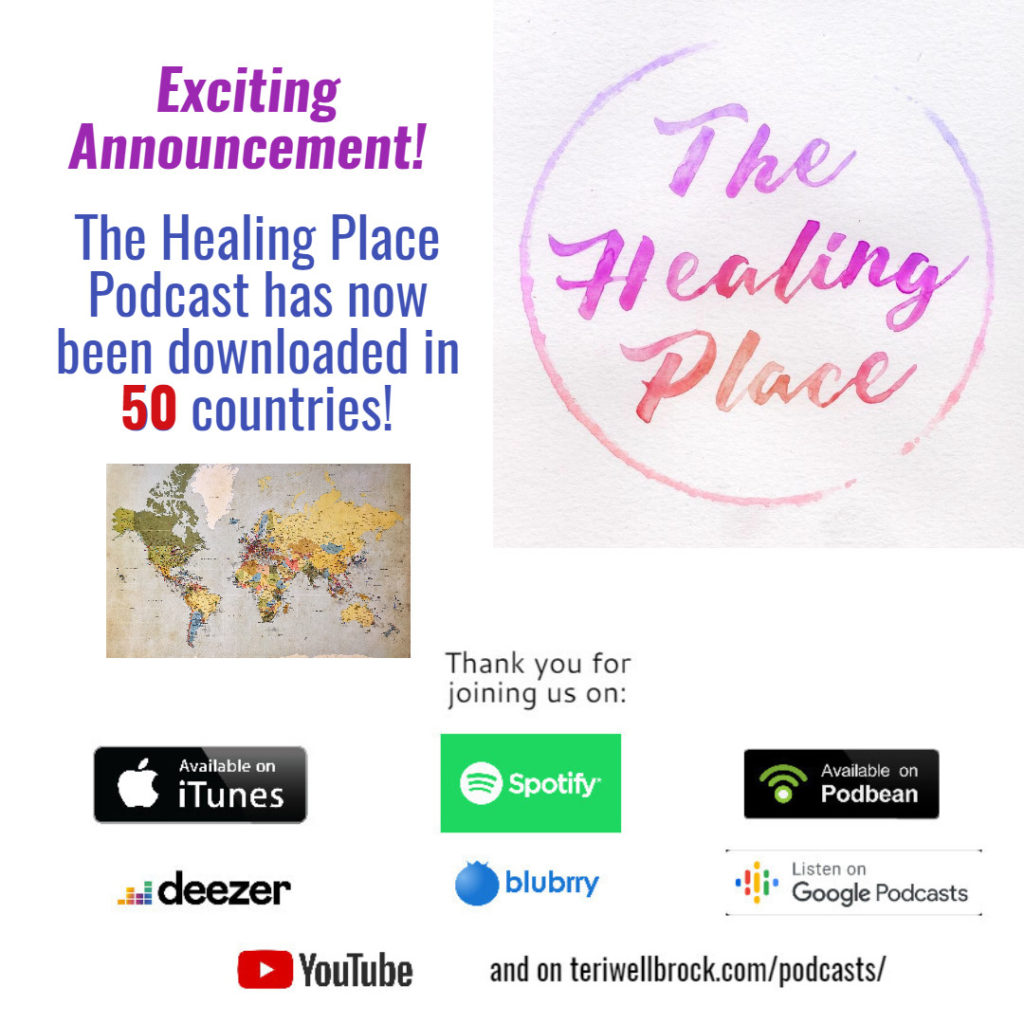 I've been invited for a return speaking engagement at Tristate Trauma Network fall conference for 2020. I'll have to fly back in to Cincy from our new home in South Carolina, but I'm honored to do so!
I continue to write my monthly Hope for Healing Newsletter. You can subscribe or read past issues at https://mailchi.mp/e1b9b19ffba2/hope-for-healing-newsletter-november-2019
I also continue to write my Unicorn Shadows blog and blog pieces on ACEsConnection! https://www.acesconnection.com/member/teri.wellbrock
Finally . . . Sammie's back is still injured, but she is improving every day. We have started a new therapy with her and it seems to be helping. We've also started weening her off of her pain meds and reducing the steroids. I am hoping she will be back to her therapy dog volunteer work at Terrace Park Elementary School next week. Sweetest dog ever!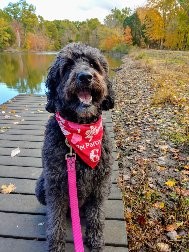 Janyne's bio:
Janyne McConnaughey, Ph.D., retired from a forty-year career in education while healing from the attachment wounding and trauma she experienced as a child. During therapy, she wrote her way to healing and now is redeeming her story by helping others to understand the lifelong effects of childhood trauma and insecure attachment.
Along with Brave: A Personal Story of Healing Childhood Trauma, and the companion book, Jeannie's Brave Childhood: Behavior and Healing through the Lens of Attachment and Trauma; her next book (working title), A BRAVE Life: A Personal Story of Survival, Resilience, Hope and Faith after Childhood Trauma is scheduled for publication in 2019. Janyne is also working on several future books dealing with specific trauma and attachment-related topics.Janyne serves on the Board of Directors for the Attachment and Trauma Network (ATN) and is a frequent guest blogger for the organization. She also blogs at her own website (Janyne.org), and for other organizations addressing trauma and attachment. Janyne shares her story to help others understand trauma and give hope for healing at conferences, as a participant on mental health panels, at universities, and through podcasts and interviews.
Janyne enjoys living in and exploring the Seattle area with her husband, Scott, children, and grandchildren. Her favorite activity is to follow her GPS to "green spaces" along the coast of Puget Sound.